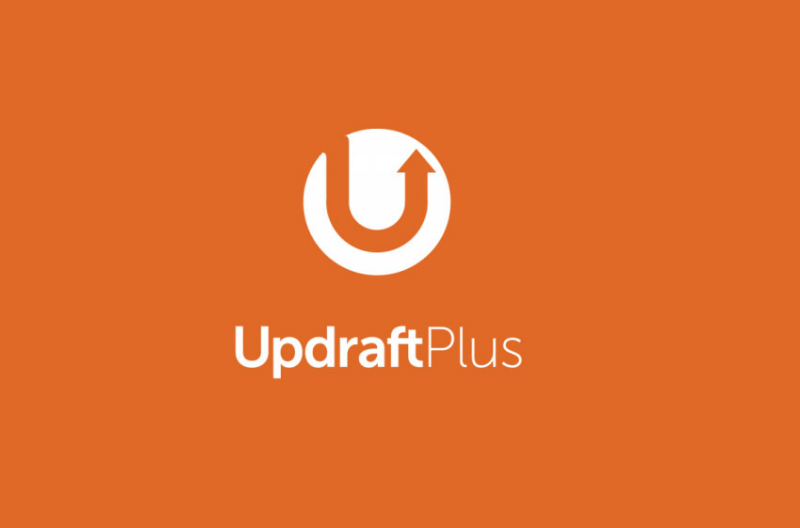 UpdraftPlus Review  – UpdraftPlus is the most popular and the highest-rated WordPress backup plugin according to wordpress.org.  Unlike the other backup solutions, UpdraftPlus is a comprehensive package that includes a lot of great features that simplify backup and restoration. The combination of some unique and the other common features is perhaps what makes UpdraftPlus a very powerful and reliable WordPress backup plugin.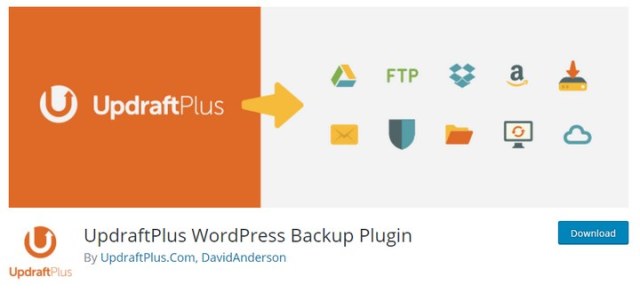 If you are wandering in doubt on which backup plugin to utilize, then this UpdraftPlus Review is worth reading. I'll look at some of the key features that I believe makes this plugin stand out among its peers. From there, you will have no doubt that UpdraftPlus is the ultimate WordPress backup plugin for you.

UpdraftPlus Review – Unique Features
A Comprehensive Backup and Restoration Ability
The principle feature of any backup plugin is to perform automatic backups, that is, the ability to schedule regular backups. Generally, this is the feature that every owner of a website desires. While every backup plugin includes this option, UpdraftPlus goes a step further to incorporate additional features that enhance your backup ability.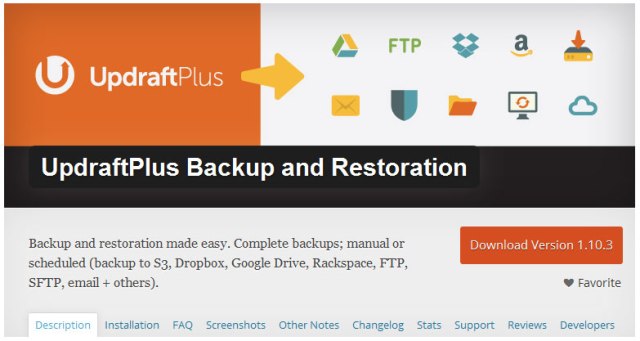 These extensive backup features include the ability to create backups of encrypted databases, ability to automatically back up the website before performing any updates and ability to perform direct backups to external proprietary cloud services.  Furthermore, UpdraftPlus is capable of automatically restoring backups and as such, failed backups can be automatically detected and resumed without any hiccups.
Aside from automatically backing up your site and any other related information, UpdraftPlus also allows you to perform complete manual backups of your entire site's data including plugins, databases and themes. In addition to this, UpdraftPlus is very flexible such that you can create backups for even non-WordPress files and external databases.
When it comes to restoring your backups, UpdraftPlus plugin covers this with its automatic restoration feature. A point to note here is that some backup plugins will charge you an extra fee for this feature but for UpdraftPlus, this is a standard feature that is included within the plugin.

Easy Storage with UpdraftVault
Compared to other backup plugins, UpdraftPlus is the only plugin that offers a wider range of storage options. And that's not all. UpdraftPlus comes with its own built-in storage option known as UpdraftVault. This embedded storage option is specifically tailored for your UpdraftPlus backups and it is easy to understand and use.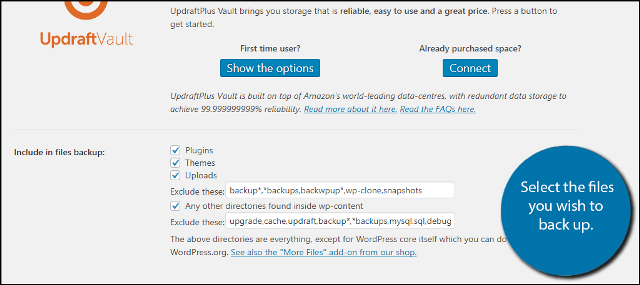 Since UpdraftVault comes fully integrated into the plugin, you will need not to worry about setups or passwords. There are no complications, you just connect and start backing up with just a few mouse clicks. This is a great feature because it means you will no longer depend on another remote storage system.

Furthermore, it's more flexible as it provides one central location where you can manage all your backups. You can download, store and easily locate your backups from one place. As far as security of your backups is concerned, UpdraftVault is built on Amazon S3. Basically, Amazon S3 is a high-end cloud service with almost 100% reliability. This simply means that UpdraftVault is much secured and thus the easiest off-site storage option for keeping all your backups safe.
Outstanding Migration and Cloning Ability
UpdraftPlus Migration clone ability is another feature that I found amazingly unique although even WordPress backup plugin, VaultPress, also allows migration of backups from one site to another. Basically, UpdraftPlus migrator enables you to migrate your WordPress site directly from one domain to another in a matter of minutes.
With UpdraftPlus Premium, you can move or restore your backups from different back plugins such as BackupWordPress, BackWPUP, Simple Backup and DropBox. Compared to VaultPress (which is the only other backup plugin with a migration clone ability) and the other backup plugins, UpdraftPlus is the only one that offers direct site-to-site migration. Therefore, this is another great feature that you will find interesting and perhaps unique to only UpdraftPlus Backup plugin.
Remote Control via UpdraftCental
UpdraftCentral is the last UpdraftPlus Backup feature that I consider unique due to some of its amazing capabilities. UpdraftCentral is basically a powerful platform incorporated in UpdraftPlus to allow remote control of multiple WordPress websites at once. In other words, it gives you the opportunity to manage all your websites from one place.
It's automated backup schedules and once-click updates features, allows you to efficiently perform full updates of themes, plugins and cores from a central dashboard. You can centrally perform backups, restorations and even migrate your sites from one single location.
Using a master login, you can access each dashboard on all your websites. Furthermore, just like in WordPress where you can add several authors, UpdraftCentral is also team friendly. You can grant different users different level of access and control to your websites. This means that you can create accounts for team members, administrators and even customers and give them different access rights.
This UpdraftCentral feature comes in two versions, as either a free self-install plugin which means you host the central dashboard on your own WordPress install or as Software-as-a-Service which means is a ready-to-go dashboard hosted on updraftplus.com. All in all, if you are looking for the most efficient way to remotely manage all your sites, then UpdraftCentral is the best option.

UpdraftPlus Review – Features and Specifications of UpdraftPlus Backup Plugin
Ability to perform WordPress backups to UpdraftPlus Vault and almost all the other backup plugins including backup to OneDrive and Google Cloud.
Ability to perform complete manual backups as well as automatic backups on a repeating schedule.
Schedule file and database backups to take place at different times.
Restore and move sets of backups from supported backup plugins which include BackupWordPress, BackWPUp, WordPress Backup to Dropbox and Simple Backup.
Automatic backups before site updates.
Select which files to backup, be it plugins, themes, content or even the whole site.
Restore failed backups automatically.
Select which files of a backup to restore.
Backup encrypted databases.
Encrypt database backups for security (available to Premium version)
Encrypted transport to proprietor cloud storage.
Remotely manage backups of all your sites using a single dashboard via UpdraftCentral.
Migration clone ability – copy site including its add-ons and theme and duplicate them at a new domain.
Perform direct site-to-site migration.
Directly download backups from the WordPress dashboard.
Expert support available whenever you need it.
Supported by current PHP versions from version 5.2 to 7.0
UpdraftPlus Review – UpdraftPlus Backup Plugin Con
It goes without saying that nothing is absolutely perfect and that includes UpdraftPlus backup plugin. Despite having a lot of great features, the interface is a bit cluttered up giving it a rather boring appeal. For beginners, expect to strain a bit before you are able to locate the option you need.
UpdraftPlus Review – Final Verdict
Regularly backing up your website is a critical task when it comes to safe guarding all your data against loss. As such, there are a handful of WordPress backup plugins designed to help in backing up your site's data. However, in all the backup plugins currently available, none much the quality and reliability that UpdraftPlus brings to the table. None provide a more complete, general-purpose solution to all your back up needs like UpdraftPlus.

Despite the clutter, UpdraftPlus still holds the first position as the highest-rated backup plugin in the WordPress plugins directory. Considering all the amazing features highlighted in this UpdraftPlus backup plugin review, I believe you can agree that this plugin is indeed worthy of all the popularity and high rating.