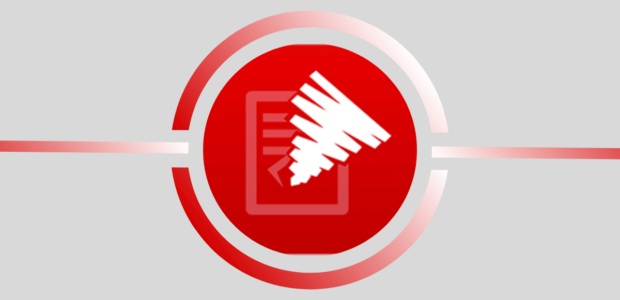 This comprehensive Spin Rewriter review will assist anyone in deciding whether to use this paraphrasing tool.Spin Rewriter is an online text spinning tool that transforms pre-written text into high-quality content that both readers and search engines will appreciate.

This tool uses Emulated Natural Language (ENL) technology to rewrite text with entirely new vocabulary and structure while optimizing for readability, uniqueness and maintaining the overall meaning of the original text.

Even though Spin Rewriter is not a free article rewriter tool, it is still way too affordable compared to its alternatives like WordAi.

TLDR Spin Rewriter Review: Spin Rewriter is very good at what it does. Rewriting text into dozens of high-quality and unique contents is an impressive feat for this tool. Even more impressive about it is the affordability, 5-day free trial, and a lifetime single payment option.

This is our Affiliate Link to Purchase Spin Rewriter at no extra cost to you whatsoever.

Without any further ado, let's get into the details.

I've been blogging for years now.

And, as a writer and editor, I understand the importance of presenting information from other sources in innovative ways.

Writing useful content necessitates extensive reading and drawing inspiration from a variety of sources. And if you need to use other people's work, copying is not the best option.

To be safe, you must present the data in a unique way while also adding value to it. Readers and search engines will both appreciate it.

The problem arises when you are unable to generate a vocabulary that is appropriate for the structure and style of your content.

This is where rewriter software and tools can help.

Spin Rewriter allows you to flip words and sentences to give them an entirely new look and sound whilst retaining their original meaning.

There is nothing truly unique on the internet. It all comes down to how creative you can be with your research.

You must understand as a content creator that nothing appears out of nowhere. Every piece of creative work you see is built on previous work.

Instead of starting from scratch, you can save a lot of time by using previously completed research.

Thus, you'll need an article rewriting tool like Spin Rewriter to make creative use of the available resources if you want to create unique and better content quickly.

This idea may be depressing to some, but it gives me hope.

We can stop trying to create content out of thin air if we are free of the burden of trying to be completely original, and instead, we can use powerful tools like Spin Rewriter to simplify our writing process.

So, to answer the question of whether or not you should use an Article Rewriter tool, my answer is Yes, You Definitely Should.

What Exactly is Spin Rewriter?

Spin Rewriter is an online article spinning tool known for creating high-quality, unique content using a technology called Emulated Natural Language (ENL).

Using such a powerful technology, this tool can spin an article (or multiple articles) into unique versions whilst still maintaining its meaning and context. This helps prevent Google and other Search engines from flagging its output as duplicate content.

Spin Rewriter is one of the few smartest Article Rewriter tools that has received great reviews since its release in 2011 by Aaron Suster of SmileyTech Solutions. The other AI-backed tools are QuillBot, WordAi, and Jarvis.

With its innovative algorithm, Spin Rewriter produces quality content at word, sentence, and paragraph-level by changing sentence structure and synonyms only where appropriate. This approach helps a lot in keeping a good level of readability in content that has been spun.

With such smartness in a tool, users are bound to love it, inspiring the creators to roll out a new version of the tool every year with new features. That's how Spin Rewriter has stood the test of time and continues to be among the top-performing and easy-to-use article spinner software.
How Spin Rewriter Works and How To Get It
Spin Rewriter, as previously stated, is web-based. Meaning you don't have to install the program or software on your computer. All you need to begin using the tool is a PC, an internet connection, and a subscription plan (free trial).
You can get access to this spinner tool by signing up on their website. The first five days of your subscription will be free for you to access the tool and decide whether it's right for you.
Even though you won't be charged for up to five days, you still must commit by giving them your payment details. Spin Rewriter accepts all the major credit cards and PayPal as payment methods.
If you don't like the tool, don't forget to cancel your subscription before the five-day trial period expires, or you'll be charged immediately after the trial period. You have 30 days to decide whether Spin Rewriter is suitable for you after your 5-day free trial is over. If you're not happy with the tool, they'll gladly refund your money. They have a great deal of faith in it.
Following your registration, they'll attempt to upsell you with more products or services. Even though their upsells are great offers, I'll advise that you skip them for the time being to try out the tool before making any long-term commitments.
You'll then be redirected to the tool's home page, where they'll present you with all the tools and training you need to rewrite your articles.
Spin Rewriter Review: What's Inside?
Below are some of the main features you'll find in your Spin Rewriter subscription:
Rewrite Single-Article – Here, Spin Rewriter will spin your article with their robust ENL Semantic technology.
Rewrite Multiple Articles – If you want to produce several unique versions of the same article, this tool can do the heavy lifting.
My Archive – Every article you spin will be saved online. So, if you ever want to find your old, rephrased content, you can do so and use them to create even more unique content.
Profitable Affiliate Program – This program is to help spread the word about the tool. It enables the company to effectively promote the product through their customers who used it and found it helpful. As an affiliate, you are given a unique link that you can use to promote and get up to 50% of every sale you make. Because it's software, adding customers doesn't cost them a dime; that's why they can give such a percentage.
WordPress Plugin & Integration (Upsell) – A lot of the power users of Spin Rewriter are bloggers. And most bloggers publish with WordPress, which inspires the creators to build a plugin specifically for their WordPress customers. With this integration, you will create unlimited content and make it run through all your websites automatically.
Spin Rewriter Gold Membership – This membership is super useful for scaling your content writing. As a Gold Member, you'll be treated like royalty with an endless supply of unique content. It's a team of SEO professionals always on stand-by to rewrite new articles for you. All you need to do is give them a keyword like "Article Rewriter Tool," They'll find the article, and using Spin Rewriter, they'll rewrite the article and email it to you. This is one of the five benefits you'll get out of this membership.
How-to and Video Tutorials – Even though Spin Rewriter has an intuitive user interface, they still provide you with how-to and video tutorials that will help you get the most out of the software.
Support & Contact – If you didn't find the information you want in their tutorials guide, you could always send them your questions or concerns by raising a customer support ticket.
Spin Rewriter Review: Pricing and Plans
Here's how the Spin Rewriter pricing plans look like:
The above table has all the pricing details of Spin Rewriter.
It costs 47 dollars a month to use Spin Rewriter's monthly plan. You'll save a significant amount of money by choosing the yearly plan, which reduces the monthly fee to just $6.5/month paid annually at $77. Spin Rewriter also has a life plan where you pay $497 in one single payment.
If the offers above are not available, try these latest Spin Rewriter Coupons
Pros of Spin Rewriter
Not all great tools are simple to use. Yet Spin Rewriter has an easy-to-use interface that makes spinning articles a breeze.
With its great ENL Semantic Spinning technology, this tool is so powerful that it can extract the essential information from your articles and transform it into new words and sentence structure. Precisely what an article spin tool should do.
Every year, the owners of Spin Rewriter keep this tool up to date. As you continue to use the tool, you can be confident that the quality will improve year after year.
For developers and big companies, the Spin Rewriter allows you to use their ENL Semantic Spinning technology inside your other software products. This means that you can, for example, spin your articles using this technology directly inside your article distribution software.
The WordPress Plugin is also part of the strength of spin Rewriter as it allows users to automate both spinning and publishing content on WordPress.
If you are one of the many who hates monthly or yearly subscriptions, Spin Rewriter has a lifetime subscription plan for you.
Spin Rewriter offers a 30-day money-back guarantee to all their new customers. This is to remove any doubts you may have about the software and to instill trust.
Like the 30-day money-back guarantee, they also have a 5-day trial period for you to use the tool with all features at no cost. This is good because you'll have time to test the tool and decide whether it can meet your needs.
Compared to other types of 'SaaS' (software as a service) tools, Spin Rewriter has very low-price points considering all the advanced features and quality of the tool.
This Article Spinner Tool is hosted on the web, and you do not need to download or install anything. This makes it hardware independent and gives you immediate access to updates and upgrades.,
Unlike other spinning software, this Article Rewriter allows bulk article spinning. That's heavy lifting for you.
Cons of Spin Rewriter
Spin Rewriter only supports the English language and will not help you much if you look for a tool that supports other languages.
Spin Rewriter is still an AI-backed software that cannot rewrite error-free articles. You'll still need a human editor to proofread and make some minor grammar and context corrections.
Spin Rewriter has several upsells that may upset you if you're only interested in the main tool.
Wait, what?
Yep, when it comes to software, even the best once you look up to are never perfect. Sorry.
One thing that sucks about using these paraphrasing tools, including Spin Rewriter, is that they can easily turn you into a lazy jerk.
Instead of doing the heavy lifting to improve the quality of your content, article spinning tools can make you ignore some necessary corrections that can only come from a real person.
Many writers rely entirely on these tools and can't even think of proofreading to add their own opinions and more value to their spun articles.
No matter how smart an Article Rewriter is, depending too much on it will affect your confidence as a writer, making you feel like you can't gear up to write on your own. Readers will sense it and bounce back fast, hinting at Google about who you are – a mediocre.
Thus, if you invest in an Article Rewriter tool, you cannot presume the tool to do all the heavy lifting. Instead, use it with your analysis and judgments to create amazing articles that get you the love of readers and search engines.
Spin Rewriter Review: The Alternatives
QuillBot
QuillBot is a paraphrasing tool that can be used online (via a web browser) or in text editors like Microsoft Word to rewrite, paraphrase, summarize, and change sentence structure.
It employs optimal paraphrasing methods rather than simply substituting synonyms for words.
It works with cutting-edge AI-enabled technology to extract the most important information using unique words and sentence structure while preserving the original context and meaning of the content.
Learn more about QuillBot
Word AI
Word AI is an article rewriter that allows you to quickly rewrite articles. WordAi also includes a patented artificial intelligence engine that analyses the context of your content before paraphrasing it, as the name implies.
This tool just like QuillBot, is very easy to use, supports different spin forms, and has a large user base of bloggers, researchers, and other professionals.
When it comes to pricing, like the Spin Rewriter, it's very expensive. The use cases are limited and not everyone can afford to pay for a premium subscription.
Learn More About WordAi
Wordtune
Wordtune is a fantastic AI writing assistant that can help you create unique content without spending hours editing.
This tool helps you to rewrite your text in several unique ways and tones.
For example, with Wordtune, you can shorten your text if you want to be less wordy, expand your text to express yourself well, and make your text sound formal or casual if you want your article to be more conversational.
Learn more about Wordtune
Jarvis
Jarvis is an AI-powered software (previously Conversion.ai) that can generate content based on the commands and keywords you give it.
This tool is an all-in-one tool for marketers and content creators that is sweeping the marketing world and allowing people to automate their content creation in a fraction of the time.
A brilliant Article Rewriter tool is included as part of all the moving parts of this software, allowing you to rewrite articles in a variety of tones.
Learn more about Jarvis
Spin Rewriter Review: FAQs
What is Spin Rewriter?
Spin Rewriter is an online article spinning tool that utilizes Emulated Natural Language technology (ENL) to transform previously written content into a bunch of unique and high-quality content while retaining the original's overall meaning.
How Much is Spin Rewriter?
Spin Rewriter is a software service that charges a monthly or yearly fee. The monthly plan costs $47 per month, while the annual plan costs $77 per year. Spin Rewriter's Lifeteme plan, on the other hand, is perfect for heavy users where have to pay a onetime fee of $497 and the tool will be yours for the rest of your life.
Does Spin Rewriter have a free trial
Spin Rewriter offers a 5-day free trial to prospects. This free trial is made to allow you to access all the tool's features to see if it meets your expectation. However, even though you won't be charged, you'll are required to submit your payment details before you can get the free trial.
Does Spin Rewriter have a money-back guarantee?
Spin Rewriter offers a 30-day money-back guarantee. This means that within the next 30 days of your subscription, you can decide to cancel your plan and request your money back. This assurance has removed the risk of investing in Spin Rewriter.
Does Spin Rewriter offer discount?
Discount is only available for the yearly plan. It costs $47 per month to subscribe to the monthly plan. However, if you choose the yearly plan, you'll save a lot of money because the monthly rate drops to approximately $6.5 per month when paid annually (i.e., $77 per year).
Is Spin Rewriter the Best Paraphrasing Tool?
Spin Rewriter is one of the best paraphrasing tools available today because of the advanced Emulated Natural Language technology (ENL) that understands your text enough to paraphrase it into new and high-quality content whilst maintaining the overall meaning of the old text.
Is Spin Rewriter safe to use?
People seem to be anxious (rightfully so) about the privacy of their work saved inside Spin Rewriter. Your contents are saved on its servers, so you can always use it again to rewrite new articles, but if you erase the content from your profile, it is also wiped from their server. All through the process, your work stays yours and safe.
Spin Rewriter Review: Tips for Using Article Rewriter Tools
Nothing is Original
The first piece of advice I'll give you about using these writing tools is to change your mind set about content creation.
And the mindset is that nothing is unique. All so-called new ideas are simply a mashup of one or more previous ideas.
This does not mean that the content you copy and rewrite is unique. That would be a form of piracy.
The trick is to collect ideas and present them in your own words. The more ideas you collect, the more unique and resourceful your content will be.
Very Important Tip: Take from As Many Sources As Possible
It's critical to have as much information as possible when creating compelling content that has an impact on both readers and search engines, especially if you're not an expert in that niche.
The most common mistake of new writers is to gather all of their information from a small number of sources because it is convenient.
You can find a wealth of information in virtually any field thanks to the internet. Use these resources to create your own unique voice that will have a lasting impact on your audience.
As much as possible, gather every good information you can get your hands on from as many sources as possible. Sure, you might have some general idea on the topic, but if it's worth writing about, there's probably more to it than you learned along the way.
Before you use the tool, Rewrite it yourself
This may be difficult to do by many, but I'll say that you should never copy from the source straight into the spinning tool. Before using any of these spinner tools like Spin Rewriter, do the rewriting yourself to come up with the first draft. Then use the tool to enrich your text with unique words and strong vocabulary.
Even if you are a native English speaker, I understand how difficult it can be to find the best words to describe the ideas you gathered. This may tempt you to do it the copy and paste way. However, don't do that.
First, read the original text, understand what it says, switch to your text editor, and do the rewording yourself.
It is only you who understand the purpose of your content. And doing the rewriting by yourself will help you find the right words and phrases that will sink well with your main topic. This will help Spin Rewriter better understand your text's context and use the most appropriate words and phrases to enhance it.
Now Using the Rewriting Tool (Spin Rewriter)
After you've rewritten all the information gathered through your research and now have your first draft, you can now utilize Spin Rewriter to enrichen your text.
The process of creation can be long and tedious. This could drive you crazy to the point where you don't give a damn and just hit publish. That shouldn't do that just yet.
Article Rewriter software can help you polish your draft at this point.
Take grammar into consideration, though. These Article Rewriter tools focus so much on paraphrasing than grammar. You may want to use a grammar checker like Grammarly to catch any error that may seep into the final draft.
You might think that all of this looks like a long, laborious process. And you'd be right. However, on the other hand, by repeating this process on different topics, you'll get so skilled at writing quality content and doing it fast enough to beat your competition.
Spin Rewriter Review: The Bottom Line
Spin Rewriter isn't flawless, and it'll never be able to take the position of a human writer. However, it performs admirably for the purpose for which it was created.
So, should you use it as your primary paraphrasing tool?
Spin Rewriter, in my opinion, is a valuable tool for every writer and working professional.
Anyone who creates content pieces like bloggers and freelancers, would benefit a lot from this tool.
I would highly recommend Spin Rewriter for non-native English writers. It will help you in creating content that sounds closer to the native level.
I hope this Spin Rewriter Review has helped you decide if the tool is right for you.
Disclosure: This page may contain a few affiliate links, which means if you buy something through them, we may get a commission (without any extra cost to you).