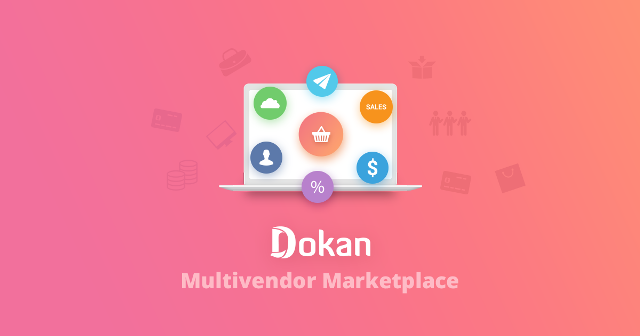 Dokan is the best front end multi vendor marketplace on WordPress, powered by WooCommerce. Build your own Amazon, Shopify, eBay, Magento like marketplace in just 30 minutes. Dokan is the fastest way to start ecommerce and earn through commissions with products ranging from digital, physical to variable.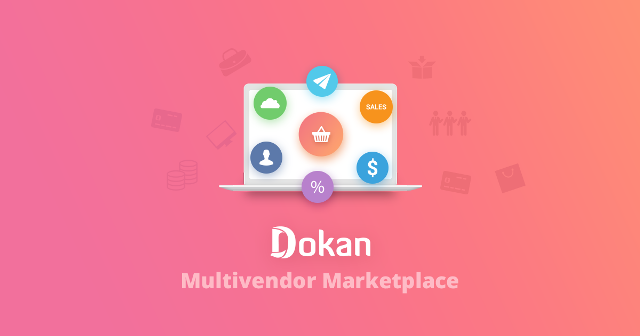 Download Dokan Pro | More information
The best Frontend user interface
We love the philosophy of a complete frontend experience. So, vendors have their personalised dashboard on the store frontend where they can find all what they need. Backend access is restricted to the admin only. This sets Dokan apart on a higher ground. All of our add-ons are frontend compatible. Dokan(Pro) comes with a free responsive ecommerce theme that has widgets specially made for Dokan.
It's fast and easy to use
Your business operations with Dokan is smooth and fast. Everything will work as you expected because we have designed the experience following the best intuitive practices from popular ecommerce activators like WooCommerce, Bigcommerce etc.
Reliable yet a growing platform
We regularly keep our version updated for flawless operation and integration with dependable services. We just not only keep things compatible, we have a style of adding the most trendy new features to Dokan with every update.
A really scalable market
You can have unlimited vendors and vendors can create unlimited products. Currently 5 product types are supported eg. physical product, downloadable product, variable product, bookable products through the Dokan WC Bookings add on and auction products through the Dokan Simple Auction add on.
Earn in many ways
Profit doesn't only rely on sales. Multiple ways allow earning through vendor commissions or product based commissions. You can also create subscription packs that allow you to charge for product uploads, product limits and time.
Puts you in control
As a an admin, you can use Dokan in a way where you can control everything that happens in your marketplace. Product publishing, vendor registration, subscription renewal and every other vendor activity can be re routed through you.
Get the Pro Version with bunch of super features, updates and scope for powerful add-ons.
Marketplace with Independent Stores
Every seller gets their own store with a unique URL and branding.
Beautiful storefront styles with contact details and widgets
Store location map on store front. (Pro feature)
Frontend Dashboard For Each Seller
WordPress admin area can be accessed only by admin.
Vendors manage products, orders, withdraws everything from site frontend.
Earn From Each Sale
A part of the sale value is sent to admin as commission.
Commission rate can be customized.
Per vendor percentage override. (Pro feature)
Product Management
Create and manage your products from the frontend.
Create variable or downloadable products. (Pro Feature)
Vendors have option to manage product shipping, attributes. (Pro Feature)
Vendors can manage downloadable product permission, expiry date and download limit. (Pro Feature)
Reports (Pro Feature)
Vendors can see their sales report, generate statements and overview from frontend.
Admins can overview orders and filter by sale, by date, top vendors or top earners.
Export order reports to CSV.
Coupon Management (Pro Feature)
Manage and offer discounts for each product.
Set expiry and restriction for coupons.
Manage Product Reviews (Pro Feature)
All product reviews are managed by vendors (with admin override)
View all reviews on products left by customers.
Pro Features Continued
The admin panel gives you some powerful management tools
Admin can view and manage vendor list
Admin can view his as well as every vendor's earning reports individually
Dokan Pro has update and support option for customer.
Dokan tools option has page installer and Sync table option
Advanced settings for the admin –

General Settings

Admin can enable/disable the map on the store page.
Admin can enable/disable the contact form on the store page
Admin can also enable/disable the store sidebar from theme.

Selling Options

Admin can manage new product status.
Admin can set the order status for withdraw.
Admin can seth threshold withdraw day for the vendor.
Admin can change the vendor store URL.
Admin can also enable/disable the permission of review editing for the vendor.

Widgets

Best vendor widget
Featured vendor widget
Store contact widget
Store location widget
And much more. Checkout the Pro Version