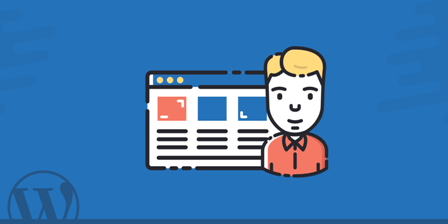 True customer relationship management (CRM) helps you understand your customers and engage with them throughout the entire customer lifecycle. This is accomplished by collecting and analyzing lots of data. From prospecting to marketing to customer service, gathering and analyzing customer data can uncover problem areas and reveal hidden opportunities. The CRM industry is growing at a rapid pace, as more businesses implement CRM solutions into their workflows. In 2008, CRM spend was forecasted to reach $18 billion by 2016, but a recent report by Gartner shows the growth has doubled and is now expected to be more than $36 billion in 2018.
As WordPress becomes more powerful and multi-faceted, plugin developers are creating a plethora of tools that solve business needs in new ways. WordPress is no longer just a blog and in some cases, you might be able to integrate your entire CRM solution into it.
WordPress CRM Plugins Index
To help you weed through all the options available, here are 12 WordPress CRM plugins worth looking into (in no particular order).
1. Zero BS CRM
Zero BS CRM, developed by Epic Plugins, takes a unique hybrid approach. You self-host your own CRM, own your data, choose your features, and pay very, very little for exactly the CRM you need with their set of extensions. It currently has over 100 active installs with a 5 out of 5-star rating. Even though it is fairly new, these guys are not newcomers to the WordPress space and have built 50+ plugins and 10+ themes. Don't let the name fool you, this plugin is also very actively updated with new features as v2 was just released.


This Zero BS WordPress CRM allows you to easily manage customers, create customer invoices, and send and maintain quotes completely free. They also have some pretty nifty extensions. Their sales dashboard extension looks almost identical to Baremetrics, which most of you are probably familiar with. They also have the following extensions:
Gravity Forms
Mail Campaigns
PayPal Sync
Simple CSV Importer
Woo Sync
Make sure to check out our more in-depth review of Zero BS CRM.
2. WP Fusion
WP Fusion is a premium WordPress plugin that connects what happens on your website to your CRM.

You can use WP Fusion to build a membership site, keep your customers' information in sync, capture new leads, record e-commerce transactions. Some of its features include:
Tight integration of all data in CRM with WordPress data (syncing)
Uses tags from your CRM to lock pages within WordPress creating simple to use membership websites
Integrations with WooCommerce and Easy Digital Downloads
Integrations with learning management systems such as LifterLMS and LearnDash
3. WP ERP
WP ERP is a free plugin which combines both small and large enterprise with a CRM, HRM, and Accounting solution. It currently has over 7,000 active installs with an impressive 4.5 out of 5-star rating.

This WordPress CRM plugin is made up of different modules, one for their CRM functionality and other for the HRM and Accounting solutions. They don't have any limits on anything, you can create as many entries as you want in all the modules. Some additional features include:
Support for 44 currencies
Customization options for WordPress dashboard
Multiple listing types such as leads, opportunities, customers, and companies
Ability to add notes for each lead and define access permissions
Built-in email communication system and notifications
Group contacts
Salesforce is probably the most widely known CRM solution around. Used by businesses large and small, it's a powerhouse option with a slick design and robust functionality. One of Salesforce's major advantages is that everything is stored in the cloud, so you can access it via web or mobile. They have now a WordPress-to-lead for Salesforce CRM plugin. It currently has over 8,000 active installs with a 4.3 out of 5-star rating.

The WordPress-to-Lead for Salesforce CRM plugin allows you to collect leads through your WordPress site and feed them directly to your Salesforce account. Previously, users had to endure the arduous task of copying and pasting information from one program to the other. The main drawback here is that you need to use two tools for CRM. It would be ideal to save and manage customer information directly in WordPress, but this is a nice first step in the meantime.
The plugin itself is free, however, it does require a premium Salesforce account for the integration to work.
5. WP-CRM
The free WP-CRM plugin can also be another good WordPress CRM solution. It currently has over 5,000 active installs with a 3.6 out of 5-star rating.

The plugin stores contacts in your WordPress user database. You have the ability to add contacts manually or capture them automatically through a lead generation form on your website. If you're uncomfortable with the idea of your prospects and customers being designated as users, you may rest a little easier knowing you can specify the default role that's assigned to them.
The lead forms are easily customizable. Not sure what lead data you should be collecting? Check out these 9 mission critical lead generation metrics you need to track.
Advanced options also let you designate which fields are required. With WP-CRM, you can conveniently edit forms and manage contacts from within your WordPress admin. Each contact record can be categorized by contact type and has a correspondence thread, so you can keep track of every interaction. One plus with this plugin is the support options. Usability Dynamics has a robust support forum on their website as well as a LinkedIn group.
6. DX Sales CRM
The DX Sales CRM plugin is a brand new free WordPress CRM solution. The reason we are including this is because it's being developed by the team over at DevriX, which has a long-standing history of excellent WordPress development. We are excited to see how this one progresses.

DX Sales CRM offers you one main location for your contacts and leads. It allows you to see how many sales you close each week. It works on all devices and some of its features include:
Find project and company details for each of your customer.
Create detailed and searchable client and customer contact records in seconds.
Create and download progress report, including when it is probably going to close.
If you are tired with your current WordPress CRM solution, this might be a good new one to try!
7. WordPress Leads
WordPress Leads is a great free plugin for people who want to track how individual users interact with their sites. Contacts are stored as custom post types within WordPress and the admin options are easily accessible from the left menu.

The beauty of this plugin is that it shows each lead's activity prior to submitting a form. That goes a long way to helping you understand customers' decision process before converting. It also collects geographic data and pulls in associated social media and websites for each contact.
Knowing each contact's social media habits unlocks a whole new level of information. If you know, for example, that a large segment of your prospects and customers are on Twitter, you might consider advertising or testing outreach campaigns there.
Unlike some plugins that require you use their form shortcodes, WordPress Leads integrates with any contact form plugin. If you're looking for more advanced features and reporting, this plugin may not fit the bill. But it does provide the option to integrate with third-party CRM tools.
8. WooCommerce Customer Relationship Manager
If you use WooCommerce to sell anything from your WordPress site, you'll want to take a look at the premium WooCommerce CRM (customer relationship manager) plugin.

In addition to having a place for the usual contact management information, this plugin lets you track orders, add customer notes, send emails and even make calls from the WordPress admin. Yes, you read that correctly. You can pull up a contact, add a new call task to their file, and place the call from the contact record. It even has a call timer if you want to analyze your call data.
Because this plugin is meant to integrate with WooCommerce, it doesn't work as a standalone solution. You currently can't feed customer information into the database through web forms. But it is worth mentioning that WooCommerce is free to download. So if you do sell products online, it might be worth looking into.
For even more awesome plugins to manage your customers in WooCommerce take a look at our other guide: 10 Best WooCommerce CRM Options for Efficient WordPress Stores
9. UpiCRM
UpiCRM is a completely free WordPress CRM and lead management solution. This is a fairly new plugin, but already turning out to be very popular. It currently has over 1,000 active installs with a 4.8 out of 5-star rating.

UpiCRM is compatible with your existing contact form plugins, such as Contact Form 7, Gravity Forms, and Ninja Forms. UpiCRM has an import process which maps your existing database/forms fields in order to create a new single, central, unified database of all your leads right within your WordPress dashboard. Some additional features include:
Track leads and sources up through the closing process
Assign leads to any member of your team
Ability to track traffic sources for leads, including custom UTM parameters
Beautiful dashboards and KPIs so fewer reports are needed
10. Presspoint CRM
Presspoint CRM was previously PauPress and relaunched as Presspoint CRM back in October 2014. Presspoint isn't in the repository, as it is a premium solution. It is a 100% native and robust WordPress CRM solution.

Presspoint CRM lets you do a lot more beyond capturing and storing customer data. It also integrates e-commerce, memberships, e-mail marketing and more, all within the WordPress admin. Not only is the plugin feature-rich, but it also allows for complex queries and reports. You can use reports to simply mine the data or to perform bulk actions such as editing or mailing. The interface blends seamlessly with WordPress, so it should be intuitive to use and navigate.
11. UkuuPeople
UkuuPeople is a CRM plugin that focuses on simplicity. Let's be honest, a lot of CRM solutions are clunky, complicated, and confusing. It only has a little over 600 active installs, but an impressive 5 out of 5-star rating.

UkuuPeople ties all your contacts together into one elegant master list. You can segment people into what they call "tribes" and group them based on relevancy. They boast a lot of integrations and have a ton of their own add-ons. Some additional features include:
Tracking relationship activity
Attaching files to records
View upcoming schedules and favorite contacts
Schedule meetings and assign them to members of your team
Very tight email list building integrations
Ability to share relationship data
12. WP-CRM System
And last but not least, we have WP-CRM System, which is a free WordPress CRM plugin that allows you to manage your customers, projects, and tasks with ease. It's also available in Spanish, Russian, and Polish.

WP-CRM System allows you to have an unlimited number of records and lets you give everyone in your company access the data in the CRM. Some of its features include:
Managing projects
Tracking marketing campaigns for conversions
Assigning individual tasks
There are also premium extensions to further extend the CRM, such as email notifications, client area, Slack notifications, form integrations, Zendesk integration, custom fields, invoicing, and even syncing with your MailChimp list.
Summary
Once you start building a customer base with your site, it's critical to have a WordPress CRM solution in place that can help you build future business. The more you know about your customers, the better positioned you are to provide the products, service, and support they need.
CRM solutions can also be invaluable for highlighting under-performing customer segments and growth opportunities. We've only covered a handful of options above. There are others on the market, with additional solutions being developed every day. We would love to hear what you're using to manage customer information and engagement. Share your experiences in the comments below!