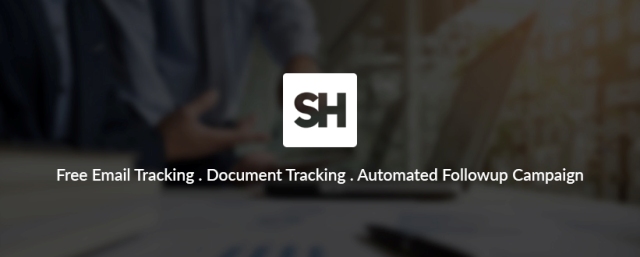 SalesHandy is a web hosted sales communications and data analytics platform designed to share files, monitor emails, and unify document management and initiate leads via centralization. The software is ideal for small and medium sized enterprises but can also address the needs of large businesses. With SalesHandy, sales teams can create and execute viable marketing strategies by proper tracking of sales resources and user insights.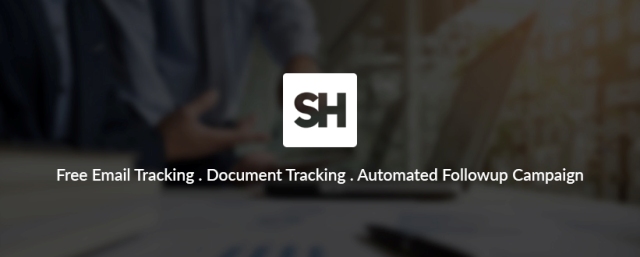 Overview of SalesHandy Benefits
SalesHandy is built to ensure businesses can achieve and maintain better customer engagement. The system provides tools to help users determine customer behavior, spot trends, share and edit corporate documents, track email, and evaluate sales performance. The system also unifies documents with its centralized storage. Users can aidentify and instantly work on opportunities with its powerful lead tracking feature.
Whether you opt for live Meetings or need to resort to file sharing, SalesHandy easily gets the job done. With this software, businesses can effortlessly organize their sales teams with little effort. It also encourages smart engagements with prospects, leading to more closed deals.
Overview of SalesHandy Features
Email Tracking
File Sharing
Live Pitch and Screen Share
Lead Tracking
Email Templates
Third Party Integration (Gmail, Outlook, Salesforce, PipeDrive)
How Much Does SalesHandy Cost?
SalesHandy offers three affordable packages plus a freemium version for small teams. Each priced plans come with a 14-day free trial.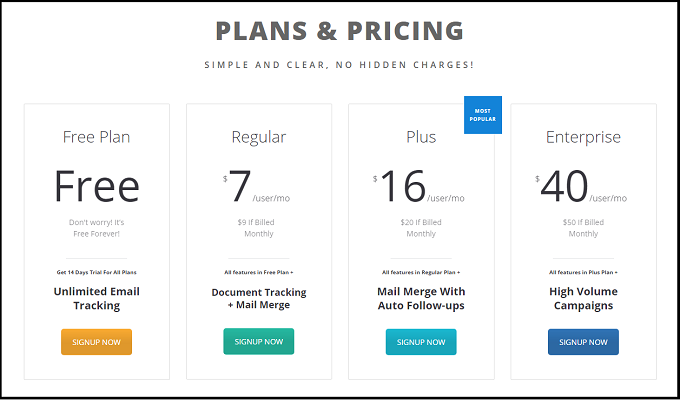 SalesHandy Free – Download Now!
Gmail & Outlook Plugin
Unlimited Email Tracking notifications
Email scheduling
Unlimited Templates
Recent Activity Tracking (Recent 15 records)
Online Support
Regular: $7 per user/month (billed annually) or $9 per user/month (billed monthly) – BUY NOW
All features in Free Plan
Unlimited Document Tracking
Document Analytics
Document Mgmt. & Security
Unlimited File links
SMTP Integration
Unlimited Recent Activity Tracking
Plus: $16 per user/month (billed annually) or $20 per user/month (billed monthly) – BUY NOW
All features in Regular
Mail Merge with Automated follow-ups
Live 24/7 Support
Enterprise: $40 per user/month (billed annually) or $50 per user/month (billed monthly) – BUY NOW
All features in Plus
Custom Integration
Enhanced Security
Platinum Support
Dedicated Account Manager